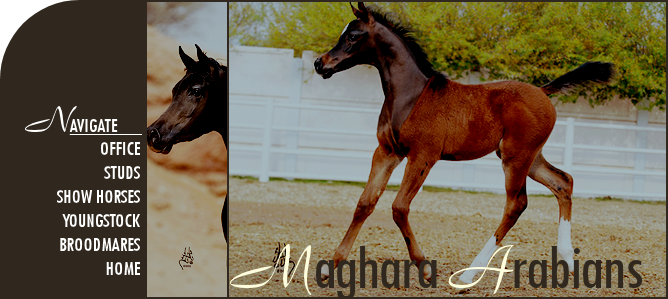 Choo's Fhantasy M++

2007 Bay Domestic Arabian Colt
Competing in Introductory Dressage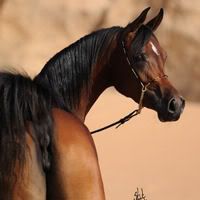 Choo's Fhantasy M is a beautiful young colt who was recently bred from a beautiful stallion owned by Althea of Rosewater Stud in Impulsion Sim. We were very privlaged to be able to breed this beautiful stallion to one of our own recently aquired mares purchased from Blackthorn Hills Farm earlier in the year. Beybe Choo's VI is a georgeous stallion bred by Stephanie of Vargas Inc also in Impulsion sim. We at Maghara cannot wait to begin showing this young colt with the AHAC and then later on in his life produce some awesome foals to pass on this stunning pedigree to the All-Sim community.




Beybe Choo's VI

My Own Jimmy Choo's
Ibn Mahrouf
ASF Hazel
PB Maybe Bey Be
Sharif
Aurrora Springs

BT Fantazyl

*Bazyli
Bialas Mandek
Anielsky
*Faerytale
Etogram
Fula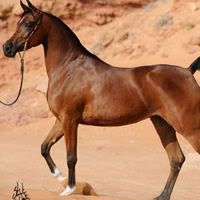 Progeny
None
Show Record
- 408 AHAC POINTS ll AHAC LEGION OF MERIT (++)



AHAC 2009 Emerald Trophy
Top Ten - 2yr/o Colts

AHAC 2009 Scandinavian Open Championships
Top Ten - 2yr/o Colts

AHAC 2009 British National Championships
Top Ten - 2yr/o Colts

AHAC 2009 Vilhelmsborg
Top Ten - 2yr/o Colts

AHAC 2009 Asil Cup
Top Ten - 2yr/o Colts

AHAC 2009 Towerlands UK
Top Ten - 2yr/o Colts

AHAC 2009 Finnish National Championships
Reserve Champion - 2yr/o Colts

AHAC 2009 All Nations Cup
Top Ten - 2yr/o Colts

AHAC 2009 Merrist Wood
Top Ten - 2yr/o Colts

AHAC 2009 Norwegian National Championships
Top Ten - 2yr/o Colts

AHAC 2009 Saint Tropez Arabian Cup
Top Ten - 2yr/o Colts

AHAC 2009 European Championships Verona
Top Ten - 2yr/o Colts

AHAC 2009 Israeli Nationals
Top Ten - 2yr/o Colts

AHAC 2009 Egypt International
Top Ten - 2yr/o Colts

AHAC 2009 Brazilian Nationals
Top Ten - 2yr/o Colts

AHAC 2010 Region I Championships
Top Ten - Classic Head Colts

AHAC 2010 Region II Championships
Reserve Champion - Colt Futurity
Top Ten - Classic Head Colts
Top Ten - Most Classic Colt

AHAC 2010 Ajman
Champion - Colt Futurity
National Futurity Champion

AHAC 2010 Abu Dhabi
Top Ten - Colt Futurity

AHAC 2010 Scottsdale
Top Ten - Colt Futurity

AHAC 2010 Voghera
Top Ten - Classic Head Colts

AHAC 2010 Qatar International
Top Ten - Colt Futurity
Top Ten - Classic Head Colts
Top Ten - Most Classic Colt

AHAC 2010 Egyptian National Championships
Champion - Colt Futurity
National Futurity Champion
Top Ten - Classic Head Colts

AHAC 2010 Strohen International
Top Ten - Classic Head Colts
Top Ten - Most Classic Colt

AHAC 2010 Arabian Masters
Top Ten - Colt Futurity
Top Ten - Classic Head Colts

AHAC 2010 US Nationals
Reserve Champion - Colt Futurity
Top Ten - Classic Head Colts
Top Ten - Introductory Dressage

AHAC 2010 Dubai International
Top Ten - Colt Futurity
Top Ten - Most Classic Colt

AHAC 2010 Sharjah International
Top Ten - Introductory Dressage

AHAC 2010 Egyptian Event
Reserve Champion - Classic Head Colts
Top Ten - Colt Futurity
Top Ten - Introductory Dressage

AHAC 2010 Arabian Breeders World Cup
Champion - Colt Futurity
International Futurity Reserve Champion
Top Ten - Introductory Dressage