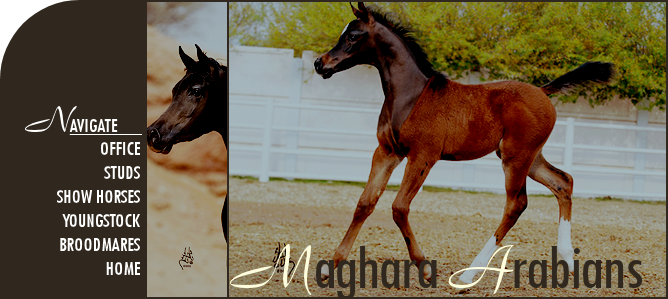 Summer Sunshine++++

2003 Palomino Arabian X Gelding
Competing in Sporthorse In-Hand, Sporthorse Under Saddle, 3rd Level Dressage & Mid-Level Jumper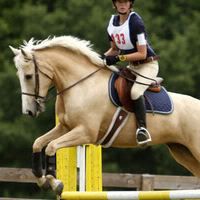 Summer Sunshine is a beautiful laid-back arab x andalusian x paint gelding sired by the sim legend Versace who is currently enjoying his retirement in the paddocks of Godlophin Stables. This gelding was recently found leving in an old stable that used to belong to us, but we have decided that this boy needs to be brought back out into the All-Sim Showing arena of the AHAC where he will compete against his half brothers and sisters and also Nieces and Nephews who are doing fantastically within the AHAC. This gelding is going to be the next Versace son who is a Legion of Masters horse within the AHAC, we cannot wait to begin his career.




Versace [sim]

Bask
Unknown
Unknown
Midnight Belle
Unknown
Unknown

Summer Breeze

Unknown
Unknown
Unknown
Unknown
Unknown
Unknown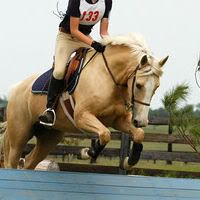 Progeny
None
Show Record
- 1906 AHAC POINTS ll AHAC LEGION OF MASTERS (++++)



AHAC Ajman National Show 2009
Champion - Half-Arabian Gelding

AHAC Scottsdale Arabian Horse Show 2009
Reserve Champion - Half-Arabian Gelding
Top Ten - Junior Sporthorse Geldings In-Hand

AHAC Voghera 2009
Reserve Champion - Junior Sporthorse Geldings In-Hand
Reserve Champion - Half-Arabian Gelding
Top Ten - Sporthorse Under Saddle Jr Horse
Top Ten - 3rd Level Dressage

AHAC Qatar International 2009
Top Ten - Junior Sporthorse Geldings In-Hand
Top Ten - 3rd Level Dressage
Top Ten - Half-Arabian Gelding

AHAC Egyptian National Championships 2009
Reserve Champion - Half-Arabian Gelding
Top Ten - Junior Sporthorse Geldings In-Hand
Top Ten - Sporthorse Under Saddle Jr Horse

AHAC 2009 Sharjah International
Top Ten - Junior Sporthorse Geldings In-Hand
Top Ten - 3rd Level Dressage
Top Ten - Half-Arabian Gelding

AHAC 2009 Arabian Breeders World Cup
Champion - Mid-Level Jumper
Top Ten - Junior Sporthorse Geldings In-Hand
Top Ten - Half-Arabian Gelding

AHAC 2009 US Nationals
Champion - Junior Sporthorse Geldings In-Hand
Reserve Champion - Mid-Level Jumper
Top Ten - Sporthorse Under Saddle Jr Horse
Top Ten - Half-Arabian Gelding

AHAC 2009 Arabica
Top Ten - Junior Sporthorse Geldings In-Hand
Top Ten - 3rd Level Dressage
Top Ten - Half-Arabian Gelding

AHAC 2009 Buckeye
Champion - Junior Sporthorse Geldings In-Hand
Top Ten - Half-Arabian Gelding

AHAC 2009 Jordan National Championships
Champion - Junior Sporthorse Geldings In-Hand
Reserve Champion - Half-Arabian Gelding

AHAC 2009 Czech National Championships
Champion - Half-Arabian Gelding
Top Ten - Junior Sporthorse Geldings In-Hand

AHAC 2009 German Nationals
Top Ten - Half-Arabian Gelding
Top Ten - Junior Sporthorse Geldings In-Hand
Top Ten - Mid-Level Jumper

AHAC 2009 Menton International
Champion - Half-Arabian Gelding
Reserve Champion - 3rd Level Dressage
Top Ten - Junior Sporthorse Geldings In-Hand

AHAC 2009 Emerald Trophy
Reserve Champion - Half-Arabian Gelding
Top Ten - Junior Sporthorse Geldings In-Hand
Top Ten - Mid-Level Jumper

AHAC 2009 Scandinavian Open Championships
Top Ten - Half-Arabian Gelding
Top Ten - Junior Sporthorse Geldings In-Hand

AHAC 2009 Vilhelmsborg
Reserve Champion - Junior Sporthorse Geldings In-Hand
Top Ten - Half-Arabian Gelding
Top Ten - Mid-Level Junior

AHAC 2009 St Petersburg Open
Top Ten - Half-Arabian Gelding
Top Ten - Junior Sporthorse Geldings In-Hand
Top Ten - Mid-Level Jumper

AHAC 2009 Brussels Arabian Trophy
Top Ten - Half-Arabian Gelding
Top Ten - Junior Sporthorse Geldings In-Hand
Top Ten - 3rd Level Dressage

AHAC 2009 Towerlands UK
Champion - Junior Sporthorse Geldings In-Hand
Top Ten - 3rd Level Dressage
Top Ten - Mid-Level Jumper
Top Ten - Half-Arabian Gelding

AHAC 2009 Merrist Wood
Champion - Mid-Level Jumper
Top Ten - Junior Sporthorse Geldings In-Hand
Top Ten - Champion Half-Arabian Gelding, Reserve & Top Ten

AHAC 2009 Moroccon National Championships
Reserve Champion - Champion Half-Arabian Gelding, Reserve & Top Ten
Top Ten - Junior Sporthorse Geldings In-Hand
Top Ten - High Jumper

AHAC 2009 Norwegian National Championships
Champion - Champion Half-Arabian Gelding, Reserve & Top Ten
Top Ten - Junior Sporthorse Geldings In-Hand

AHAC 2009 Saint Tropez Arabian Cup
Reserve Champion - 3rd Level Dressage
Reserve Champion - Champion Half-Arabian Gelding, Reserve & Top Ten
Top Ten - Junior Sporthorse Geldings In-Hand
Top Ten - Mid-Level Jumper

AHAC 2009 Middle East Championships
Top Ten - Junior Sporthorse Geldings In-Hand
Top Ten - Champion Half-Arabian Gelding, Reserve & Top Ten

AHAC 2009 Sharjah
Champion - Junior Sporthorse Geldings In-Hand
Champion - 3rd Level Dressage
Champion - Mid-Level Jumper
Top Ten - Champion Half-Arabian Gelding, Reserve & Top Ten

AHAC 2009 Verona National Championships
Top Ten - Junior Sporthorse Geldings In-Hand
Top Ten - Sporthorse Under Saddle Jr Horse
Top Ten - Champion Half-Arabian Gelding, Reserve & Top Ten

AHAC 2009 European Championships Verona
Reserve Champion - Champion Half-Arabian Gelding, Reserve & Top Ten
Top Ten - Junior Sporthorse Geldings In-Hand
Top Ten - 3rd Level Dressage
Top Ten - Mid-Level Jumper

AHAC 2009 Israeli Nationals
Top Ten - Junior Sporthorse Geldings In-Hand
Top Ten - 3rd Level Dressage
Top Ten - Mid-Level Jumper
Top Ten - Champion Half-Arabian Gelding, Reserve & Top Ten

AHAC 2009 Egypt International
Champion - Mid-Level Jumper
Reserve Champion - Junior Sporthorse Geldings In-Hand
Top Ten - 3rd Level Dressage
Top Ten - Champion Half-Arabian Gelding, Reserve & Top Ten

AHAC 2009 Brazilian Nationals
Top Ten - Junior Sporthorse Geldings In-Hand
Top Ten - 3rd Level Dressage
Top Ten - Champion Half-Arabian Gelding, Reserve & Top Ten

AHAC 2010 Canadian Nationals
Reserve Champion - Senior Sporthorse Geldings In-Hand
Top Ten - Champion Half-Arabian Gelding, Reserve & Top Ten

AHAC 2010 Region I Championships
Reserve Champion - Senior Sporthorse Geldings In-Hand
Reserve Champion - Champion Half-Arabian Gelding, Reserve & Top Ten

AHAC 2010 Region II Championships
Champion - Senior Sporthorse Geldings In-Hand
Top Ten - Sporthorse Under Saddle Sr Horse
Top Ten - Champion Half-Arabian Gelding, Reserve & Top Ten

AHAC 2010 Scottsdale
Champion - Senior Sporthorse Geldings In-Hand
Champion - Champion Half-Arabian Gelding, Reserve & Top Ten
Reserve Champion - Sporthorse Under Saddle Sr Horse

AHAC 2010 Voghera
Reserve Champion - Senior Sporthorse Geldings In-Hand
Top Ten - Champion Half-Arabian Gelding, Reserve & Top Ten

AHAC 2010 Qatar International
Champion - Senior Sporthorse Geldings In-Hand
Champion - Sporthorse Under Saddle Sr Horse
Top Ten - Champion Half-Arabian Gelding, Reserve & Top Ten

AHAC 2010 Egyptian National Championships
Champion - Senior Sporthorse Geldings In-Hand
Reserve Champion - Champion Half-Arabian Gelding, Reserve & Top Ten

AHAC 2010 Strohen International
Champion - Senior Sporthorse Geldings In-Hand
Champion - Champion Half-Arabian Gelding, Reserve & Top Ten
Top Ten - Sporthorse Under Saddle Sr Horse

AHAC 2010 Arabian Masters
Champion - Senior Sporthorse Geldings In-Hand
Champion - Champion Half-Arabian Gelding, Reserve & Top Ten

AHAC 2010 US Nationals
Champion - Champion Half-Arabian Gelding, Reserve & Top Ten
Reserve Champion - Senior Sporthorse Geldings In-Hand
Top Ten - 3rd Level Dressage

AHAC 2010 Dubai International
Champion - Senior Sporthorse Geldings In-Hand
Top Ten - Champion Half-Arabian Gelding, Reserve & Top Ten

AHAC 2010 Sharjah International
Champion - Senior Sporthorse Geldings In-Hand
Top Ten - Sporthorse Under Saddle Sr Horse
Top Ten - 3rd Level Dressage
Top Ten - Champion Half-Arabian Gelding, Reserve & Top Ten

AHAC 2010 Egyptian Event
Champion - Senior Sporthorse Geldings In-Hand
Reserve Champion - Champion Half-Arabian Gelding, Reserve & Top Ten
Top Ten - Sporthorse Under Saddle Sr Horse
Top Ten - 3rd Level Dressage

AHAC 2010 Arabian Breeders World Cup
Reserve Champion - Senior Sporthorse Geldings In-Hand
Top Ten - 3rd Level Dressage
Top Ten - Champion Half-Arabian Gelding, Reserve & Top Ten

AHAC 2010 Egyptian Event
Champion - Senior Sporthorse Geldings In-Hand
Reserve Champion - Champion Half-Arabian Gelding, Reserve & Top Ten
Top Ten - Sporthorse Under Saddle Sr Horse
Top Ten - 3rd Level Dressage

AHAC 2010 Travagliato
Reserve Champion - Senior Sporthorse Geldings In-Hand
Top Ten - 3rd Level Dressage
Top Ten - Champion Half-Arabian Gelding, Reserve & Top Ten

AHAC 2010 Wels International
Reserve Champion - Senior Sporthorse Geldings In-Hand
Top Ten - Sporthorse Under Saddle Sr Horse
Top Ten - Champion Half-Arabian Gelding, Reserve & Top Ten

AHAC 2010 Tulip Cup
Champion - Senior Sporthorse Geldings In-Hand
Champion - Champion Half-Arabian Gelding, Reserve & Top Ten
Top Ten - 3rd Level Dressage

AHAC 2010 Austrian National Championships
Champion - Senior Sporthorse Geldings In-Hand
Top Ten - Champion Half-Arabian Gelding, Reserve & Top Ten

AHAC 2010 Buckeye
Reserve Champion - Senior Sporthorse Geldings In-Hand
Top Ten - Champion Half-Arabian Gelding, Reserve & Top Ten

AHAC 2010 Jordan National Championships
Reserve Champion - Senior Sporthorse Geldings In-Hand
Reserve Champion - Champion Half-Arabian Gelding, Reserve & Top Ten
Top Ten - Sporthorse Under Saddle Sr Horse

AHAC 2010 Czech National Championships
Reserve Champion - Senior Sporthorse Geldings In-Hand
Top Ten - 3rd Level Dressage
Top Ten - Champion Half-Arabian Gelding, Reserve & Top Ten

AHAC 2010 Emerald Trophy Champion - Champion Half-Arabian Gelding, Reserve & Top Ten
Reserve Champion - Senior Sporthorse Geldings In-Hand
Top Ten - 3rd Level Dressage

AHAC 2010 Scandinavian Open Championships Champion - Senior Sporthorse Geldings In-Hand
Reserve Champion - Champion Half-Arabian Gelding, Reserve & Top Ten
Top Ten - 3rd Level Dressage

AHAC 2010 Menton International
Champion - Senior Sporthorse Geldings In-Hand Champion - Sporthorse Under Saddle Sr Horse
Champion - 3rd Level Dressage
Reserve Champion - Champion Half-Arabian Gelding, Reserve & Top Ten

AHAC 2010 German Nationals
Reserve Champion - Champion Half-Arabian Gelding, Reserve & Top Ten
Top Ten - Senior Sporthorse Geldings In-Hand

AHAC 2010 Vilhelmsborg
Reserve Champion - Senior Sporthorse Geldings In-Hand
Top Ten - Champion Half-Arabian Gelding, Reserve & Top Ten

AHAC 2010 St Petersburg Open
Reserve Champion - Senior Sporthorse Geldings In-Hand
Reserve Champion - Champion Half-Araian Gelding, Reserve & Top Ten

AHAC 2010 Brussels Arabian Trophy
Champion - Champion Half-Arabian Gelding, Reserve & Top Ten
Reserve Champion - Senior Sporthorse Geldings In-Hand

AHAC 2010 Towerlands UK
Champion - Senior Sporthorse Geldings In-Hand
Top Ten - 3rd Level Dressage
Top Ten - Champion - Half-Arabian Gelding, Reserve & Top Ten

AHAC Finnish National Championships 2010
Top Ten - Senior Sporthorse Geldings In-Hand
Top Ten - 3rd Level Dressage
Top Ten - Champion Half-Arabian Gelding, Reserve & Top Ten

AHAC Moroccan National Championships 2010
Champion - Champion Half-Arabian Gelding, Reserve & Top Ten
Top Ten - Senior Sporthorse Geldings In-Hand
Top Ten - Sporthorse Under Saddle Sr Horse
Top Ten - 3rd Level Dressage

AHAC 2010 Norwegian National Championships
Champion - Senior Sporthorse Geldings In-Hand
Top Ten - 3rd Level Dressage
Top Ten - Champion Half-Arabian Gelding, Reserve & Top Ten

AHAC 2010 Middle East Championships
Champion - Senior Sporthorse Geldings In-Hand
Champion - 3rd Level Dressage
Reserve Champion - Champion Half-Arabian Gelding, Reserve & Top Ten

AHAC 2010 US Sporthorse Nationals
Top Ten - Senior Sporthorse Geldings In-Hand

AHAC Dutch National Championships 2010
Champion - Senior Sporthorse Geldings In-Hand
Reserve Champion - Champion Half-Arabian Gelding, Reserve & Top Ten
Top Ten - Sporthorse Under Saddle Sr Horse
Top Ten - 3rd Level Dressage

AHAC European Championships Verona 2010
Champion - Senior Sporthorse Geldings In-Hand
Champion - Champion Half-Arabian Gelding, Reserve & Top Ten
Top Ten - 3rd Level Dressage

AHAC Verona National Championships 2010
Champion - Champion Half-Arabian Gelding, Reserve & Top Ten
Top Ten - Senior Sporthorse Geldings In-Hand

AHAC Sharjah 2010
Champion - Champion Half-Arabian Gelding, Reserve & Top Ten
Reserve Champion - Senior Sporthorse Geldings In-Hand
Top Ten - Sporthorse Under Saddle Sr Horse
Top Ten - 3rd Level Dressage